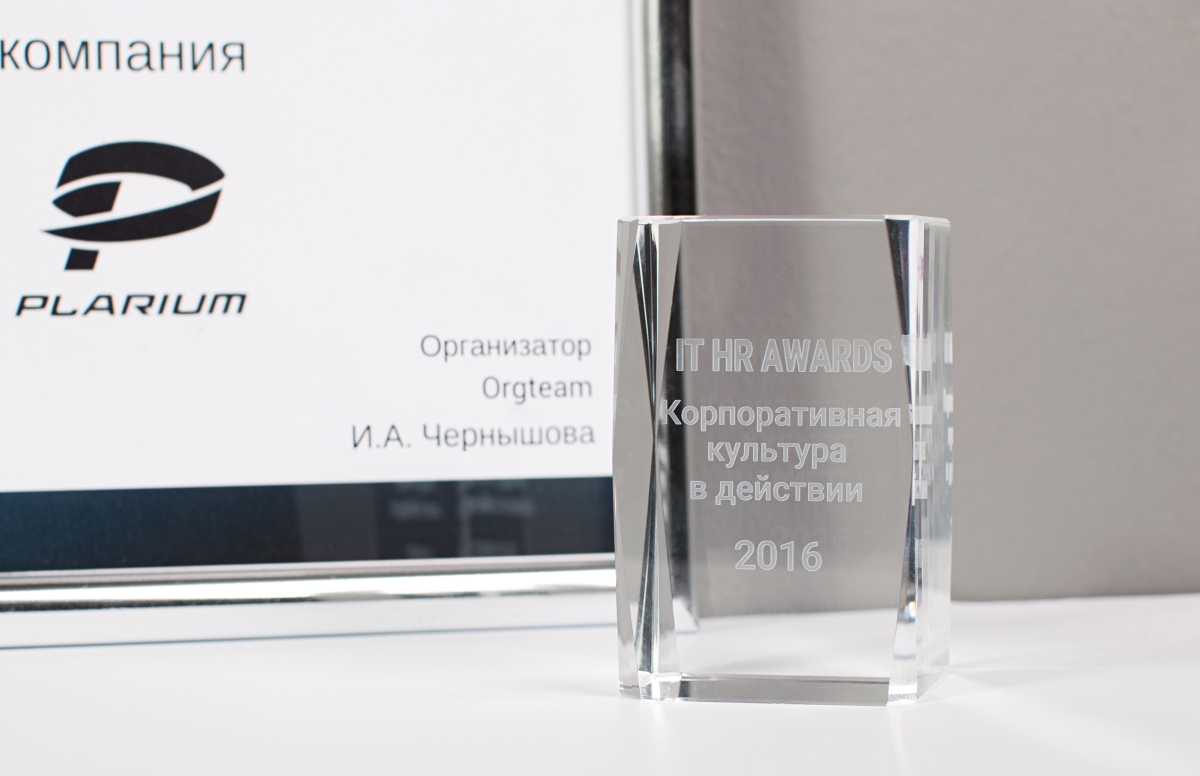 On February 2, the IT HR AWARDS 2016 took place in Saint Petersburg. Russia's prestigious awards in IT HR, the event was established by event agency Orgteam in partnership with online recruitment company HeadHunter. Plarium Krasnodar won in the Organizational Culture in Action category.
The team achieved success with their Lookbook project — a corporate magazine in which employees from various departments demonstrated a variety of clothing styles.
At a conference for the award recipients, the studio's brand managers gave a presentation titled "Alternative Methods of Implementing Corporate Rules" that was well received at the event. Along with the Lookbook, another creative project implemented at Plarium Krasnodar was displayed — a series of comics designed to enrich corporate culture and maintain a friendly atmosphere within a growing company.
Recognition offers great motivation to strive further. The Plarium team won't be satisfied by past achievements and is focused on creating and promoting new successful projects.